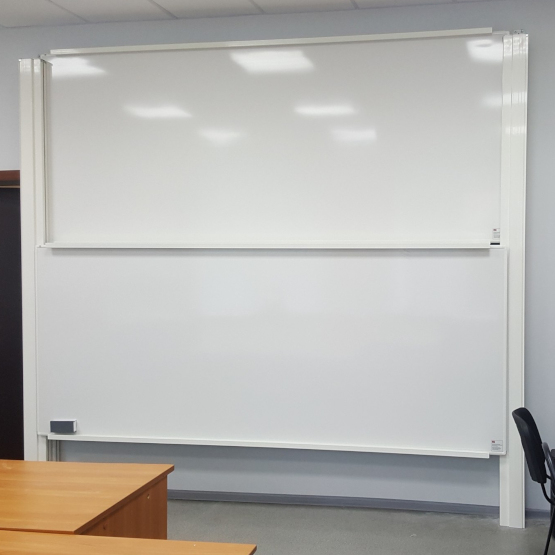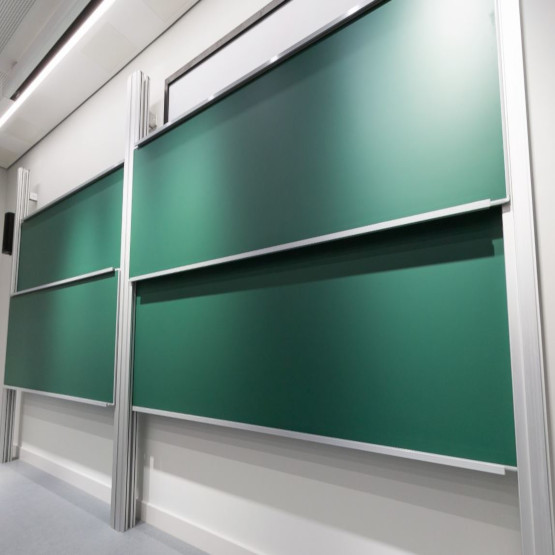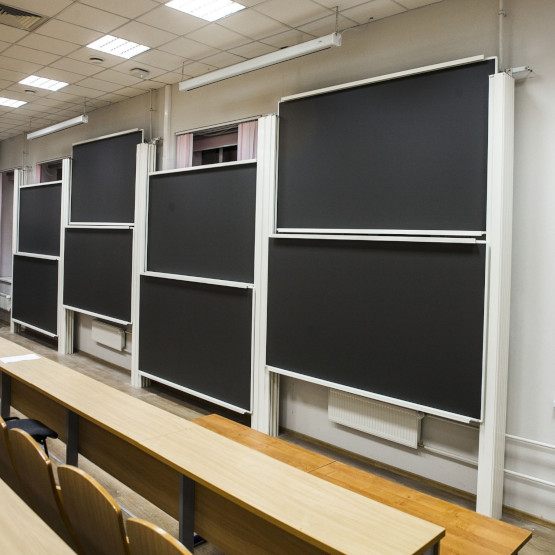 Column Boards 
Single, twin, or triple board systems
The TK-Team column board system offers the perfect solution to increase your writing surface potential in lecture theatres, classrooms, seminar rooms, or large auditoriums. 
The multi-surface product provides a flexible and movable learning resource that can also incorporate projection screens for vital learning and presenting opportunities.
The writing boards can come in various surfaces, e3 Vitreous Enamel Steel Whiteboard, VES Chalkboard, or even glass writing surfaces. 
As a custom manufacturer, boards and columns can come in any dimension or colour required to fit the environment.
The column board system consists of two, four, or six extruded aluminum columns with either single, twin or triple e3 surfaced boards that glide effortlessly and silently up and down.
Concealed precision counterweights balance the vertical movement of the boards to be positioned at the ideal writing or display height. The slimline yet sturdy aluminum frame offers a sleek finish, creating a professional and seamless finishing look.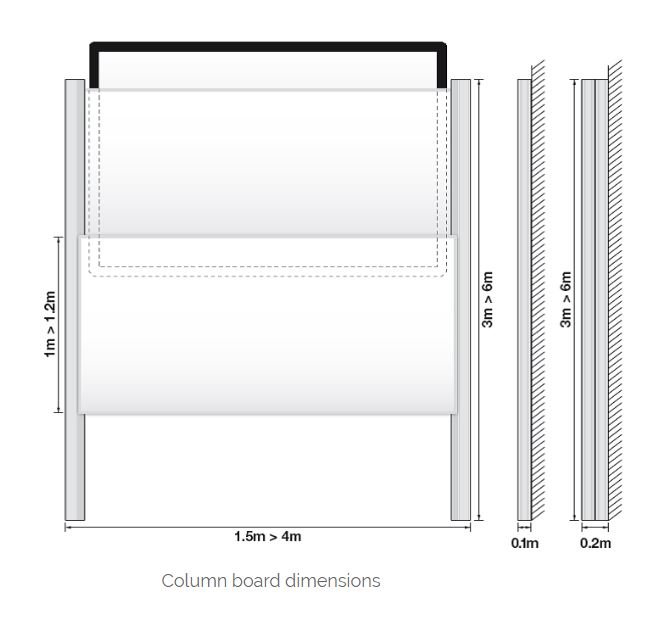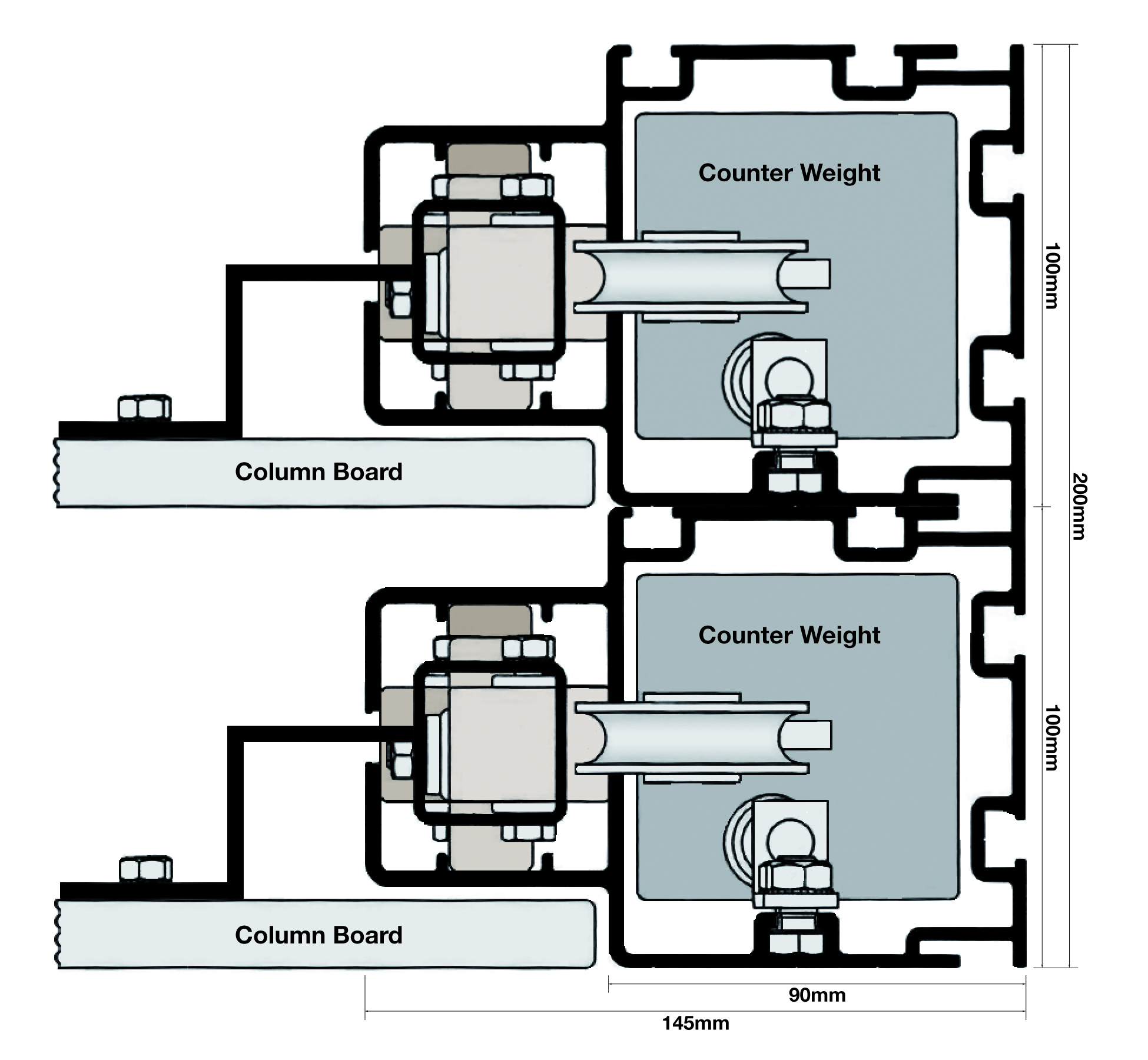 Color options

White 6100

Beige 6102

Gray 6101

Gray 6500

Black 6501
Gray 6502

Blue 6503