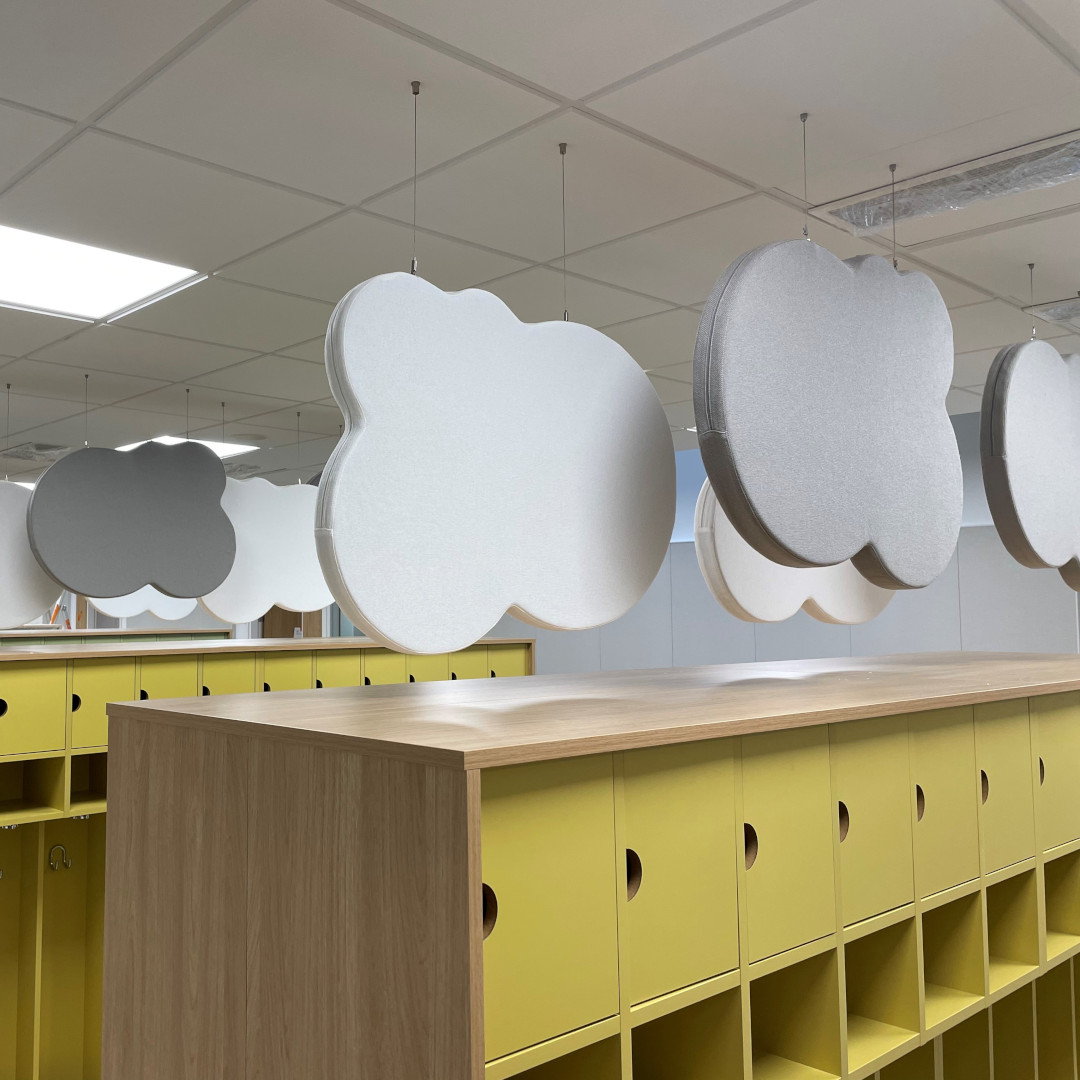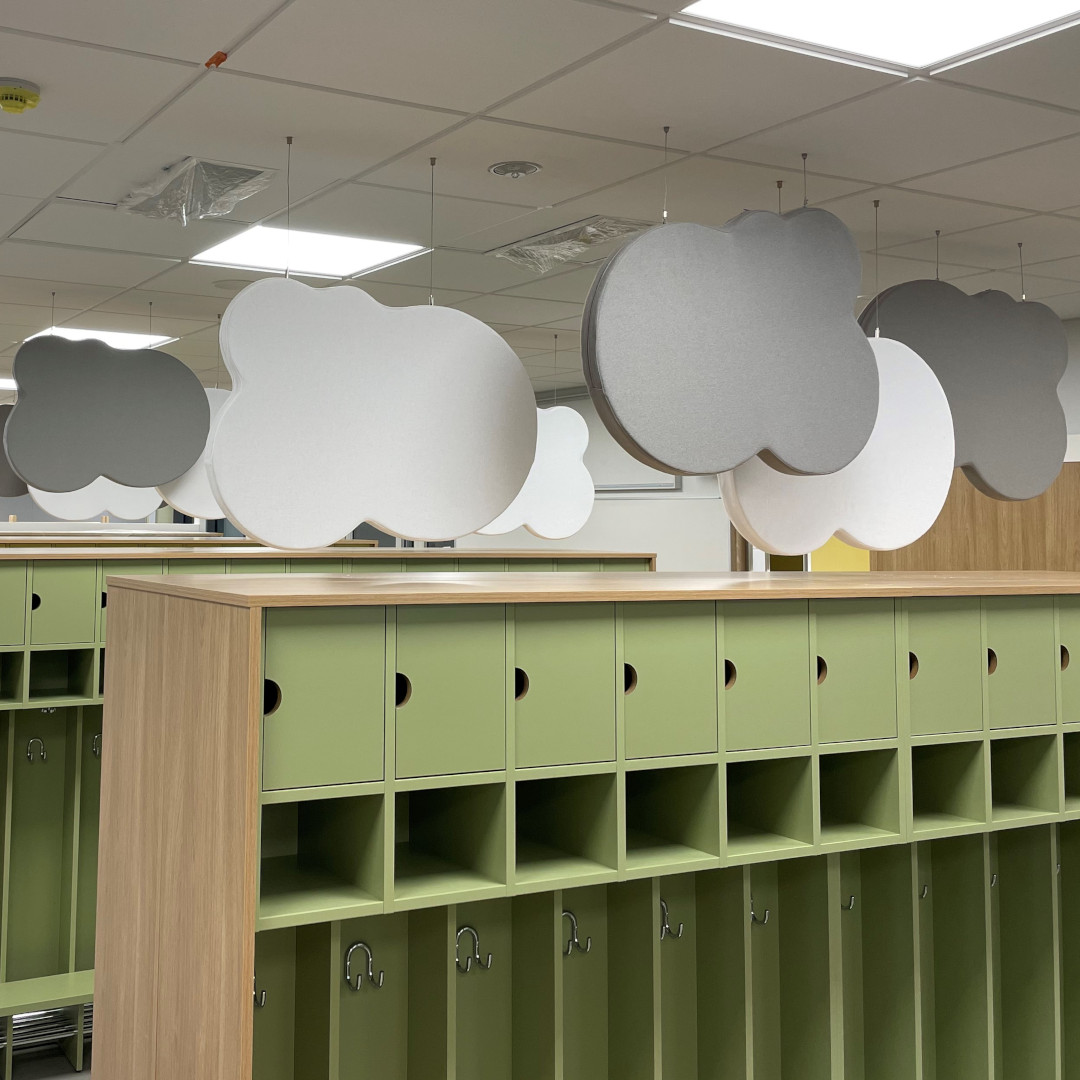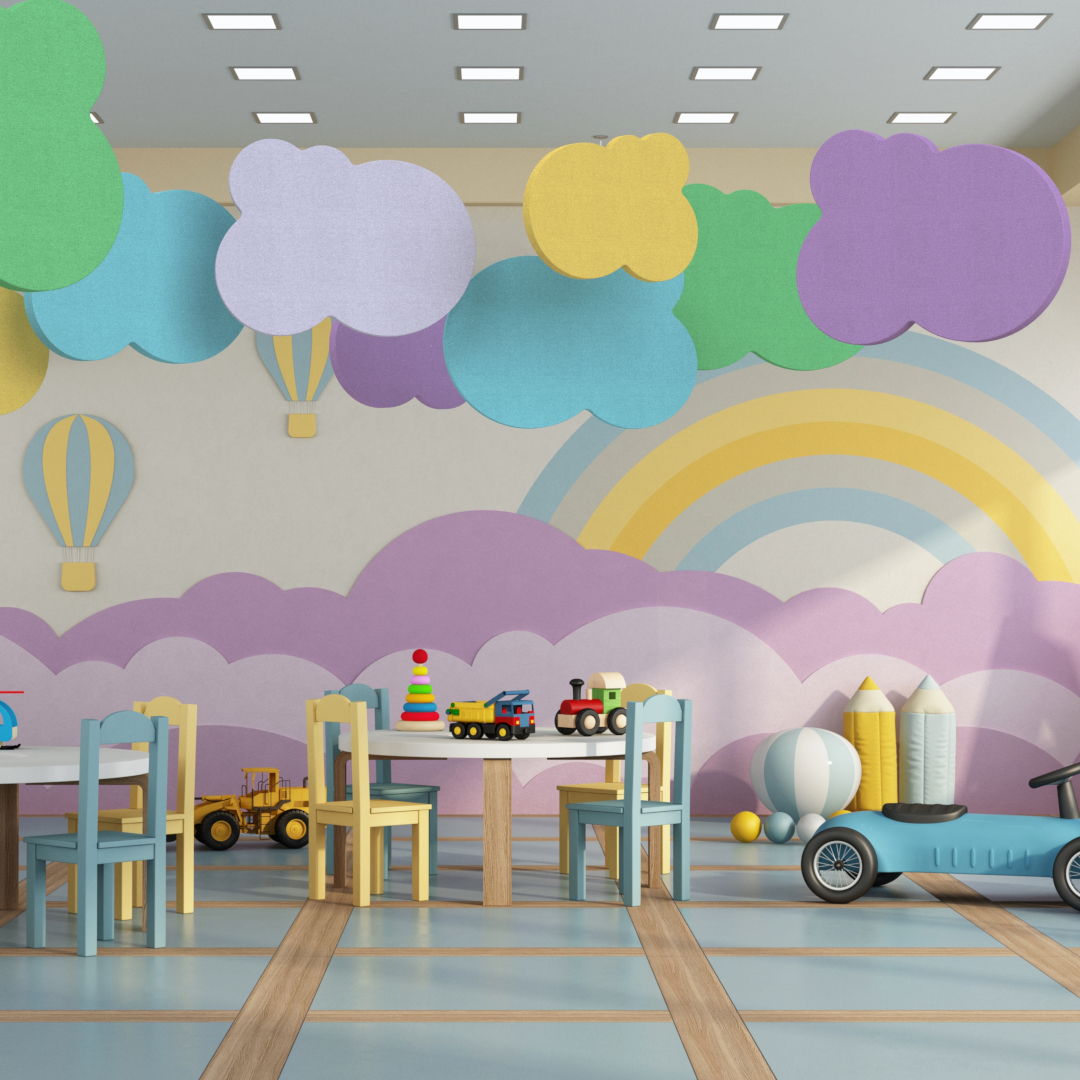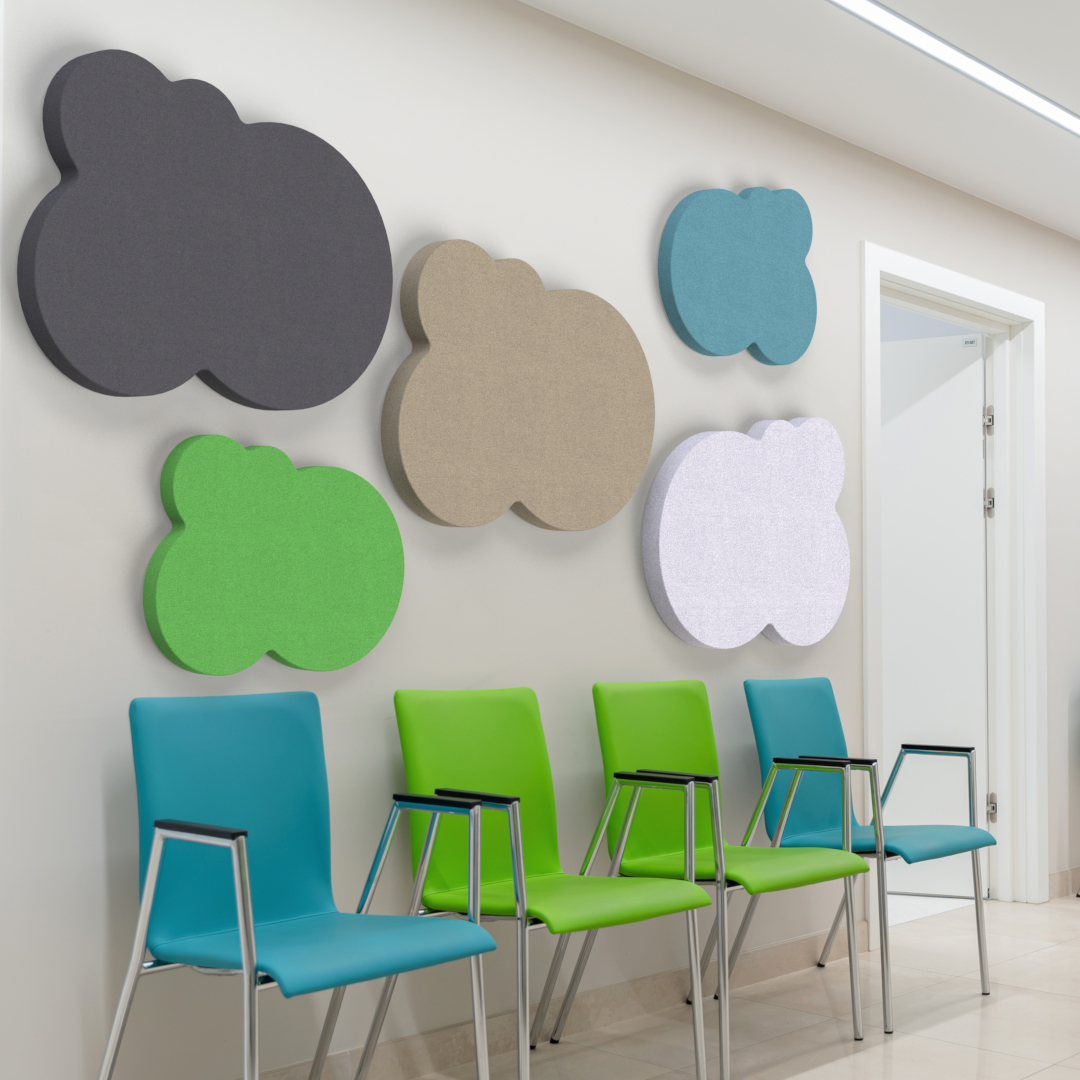 Hush Light Cloud Acoustic Panel
Decorate in shades and shapes  
Hush Light Cloud Acoustic panels are a delightful solution for high ceilings when you want to reduce noise and create atmosphere with shapes and tones. The shades of the panels can be inconspicuous or accentuated by the kind of atmosphere you want to create in the space.  Hush Light Cloud Acoustic panels are suspended from the ceiling by means of wires and brackets. Also available wall mounting.
 
The visible double-sided hanging Hush Light Acoustic panels are upholstered  on both sides and finished with a zip fastener. For downward facing panels where the upside is not seen  the panel is finished with black fabric.
Standard fabrics is Camira Cara.
Color options

Lomond EJ192
Beltane EJ193
Austen EJ173
Lerwick EJ194
Shetland EJ191

Spray EJ033

Portland EJ016

Merrick EJ048

Lead EJ104
Hillswick EJ190
Chaucer EJ172

Glass EJ004

Vit EJ184
Clan EJ169

Denny EJ196

Easdale EJ188

Adriatic EJ154

Walten EJ011

Cluanie EJ180
Galilee EJ125

Inverness EJ175
Dolphin EJ105

Ronay EJ189
Lora EJ187
Carron EJ105

Staffa EJ185
Fair Isle EJ186

Maree EJ195

Lossie EJ197

Tummel EJ038
Pitlochry EJ076

Black EJ138