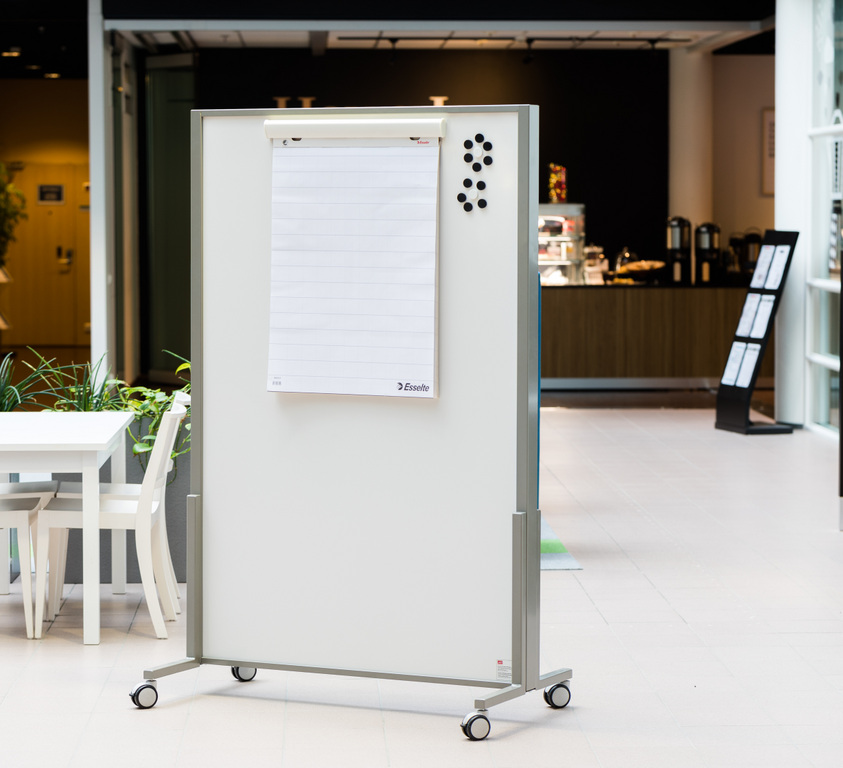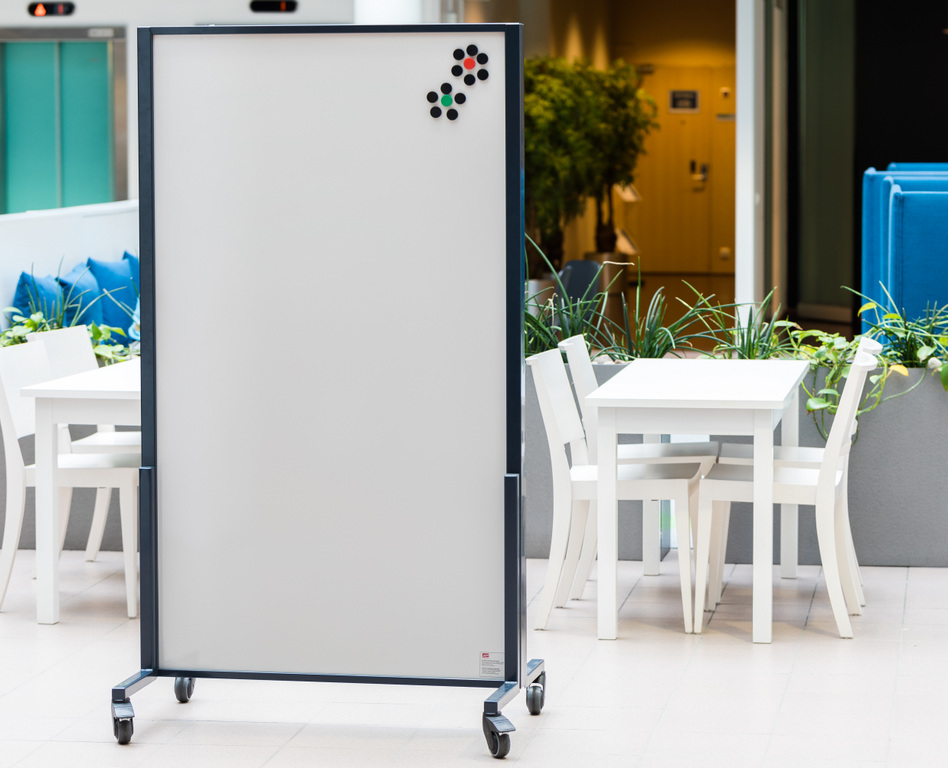 WorkWall 
Adaptable panel with fresh look

Using WorkWall, you can build a suitable panel for your requirements. The surfaces can be made of different types of materials; durable steel, colourful glass or 100 % Max Cotton fabric. The panel can serve as a projection surface, writing surface or notice board and it is conveniently equipped with wheels for mobility. The WorkWall panels are especially suited for rooms where permanently installed boards are not desirable or possible. A creative choice for modern spaces.

When locked, the WorkWall panel stands firmly on its wheels. A presentation surface with convenient mobility. The board has a flip-chart holder. In addition, dry-wipe markers can be used on the surface. Notes can be attached to the fabric surface. By using different colour frames, you can create a bold look to your space according to your needs.
The stand is available in two designs and several colour options.

In the open text field, specify the material you want on the WorkWall panel.
Color options

Snow white 000

Pearl white 060

Ivory white 061

Light beige 062

Beige 064

Dark beige 067

Gray brown 066
Cocoa brown 065
Silk gray 007

Platinum gray 008

Dusty gray 005
Slate gray 006

Black 009

Sand beige 063

Red orange 075

Salmon orange 043
Flame red 040

Christmas red 041
Wine red 042

Plum violet 050

Dark turquoise blue 081

Navy blue 021

Sapphire blue 020

Apple green 080
Saffron yellow 070
Sea Salt

Menthol

Cranberry
Mustard

Ginger
Thyme

Tangerine

Pepper
Garlic
Oyster
Acai

Liquorice
Poppy Seed