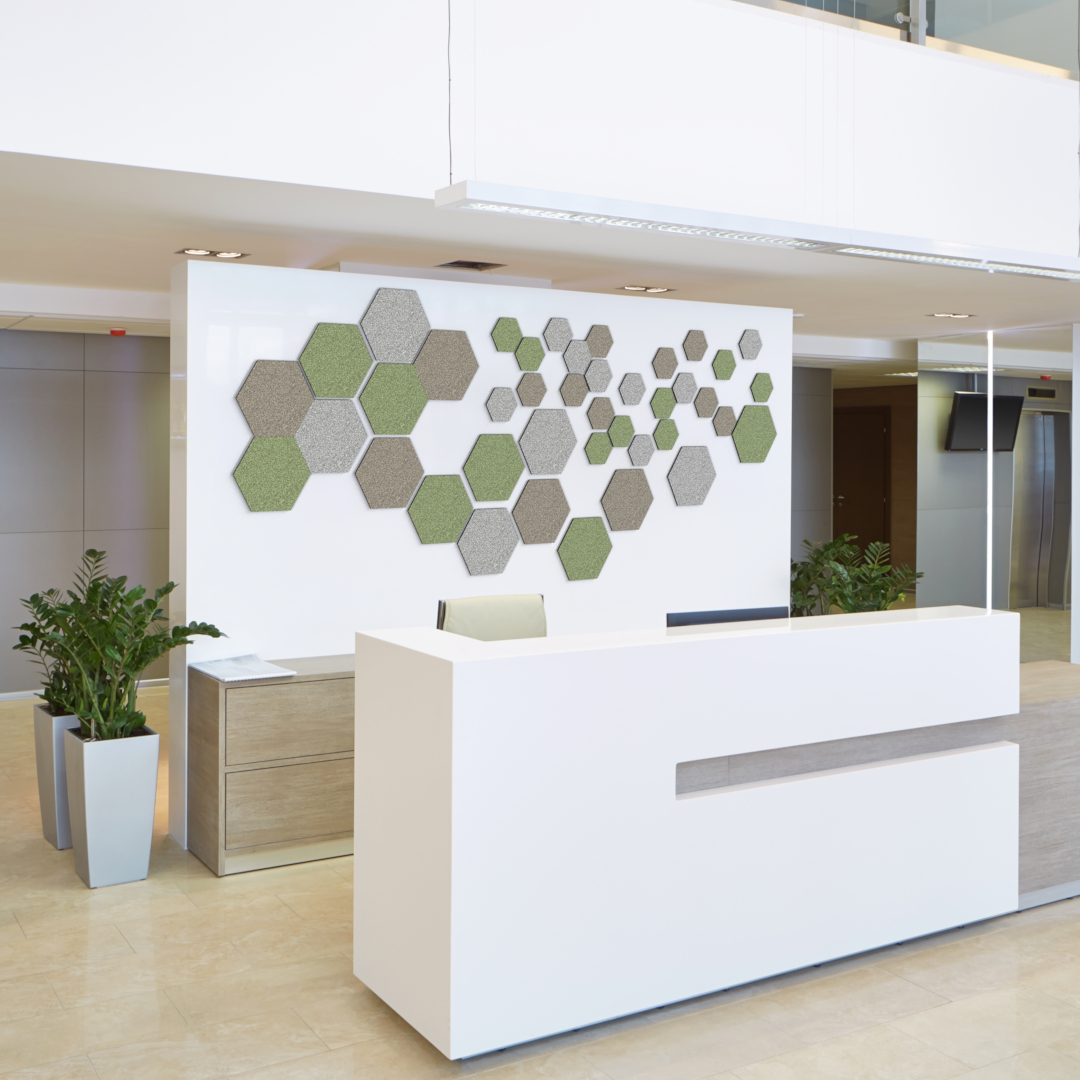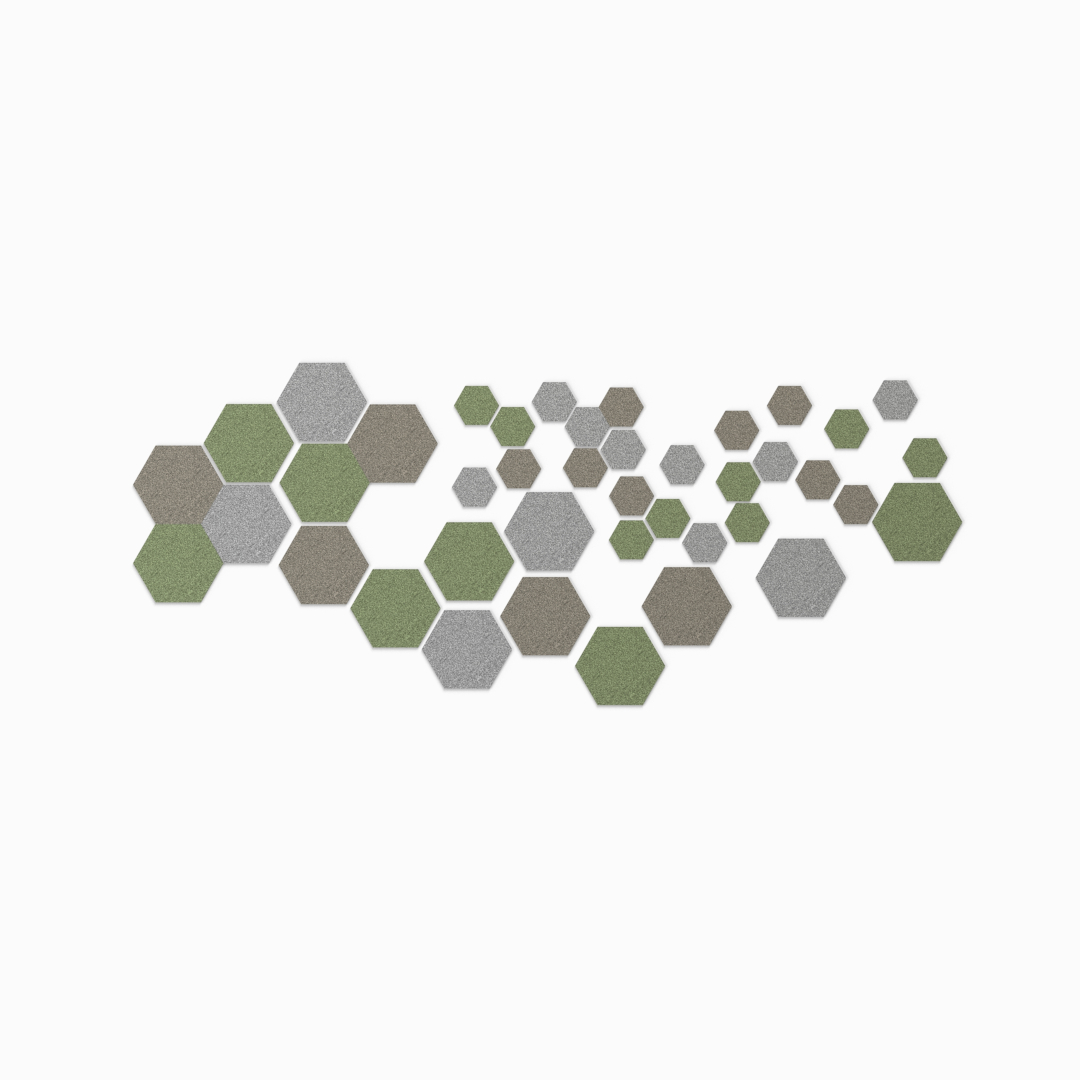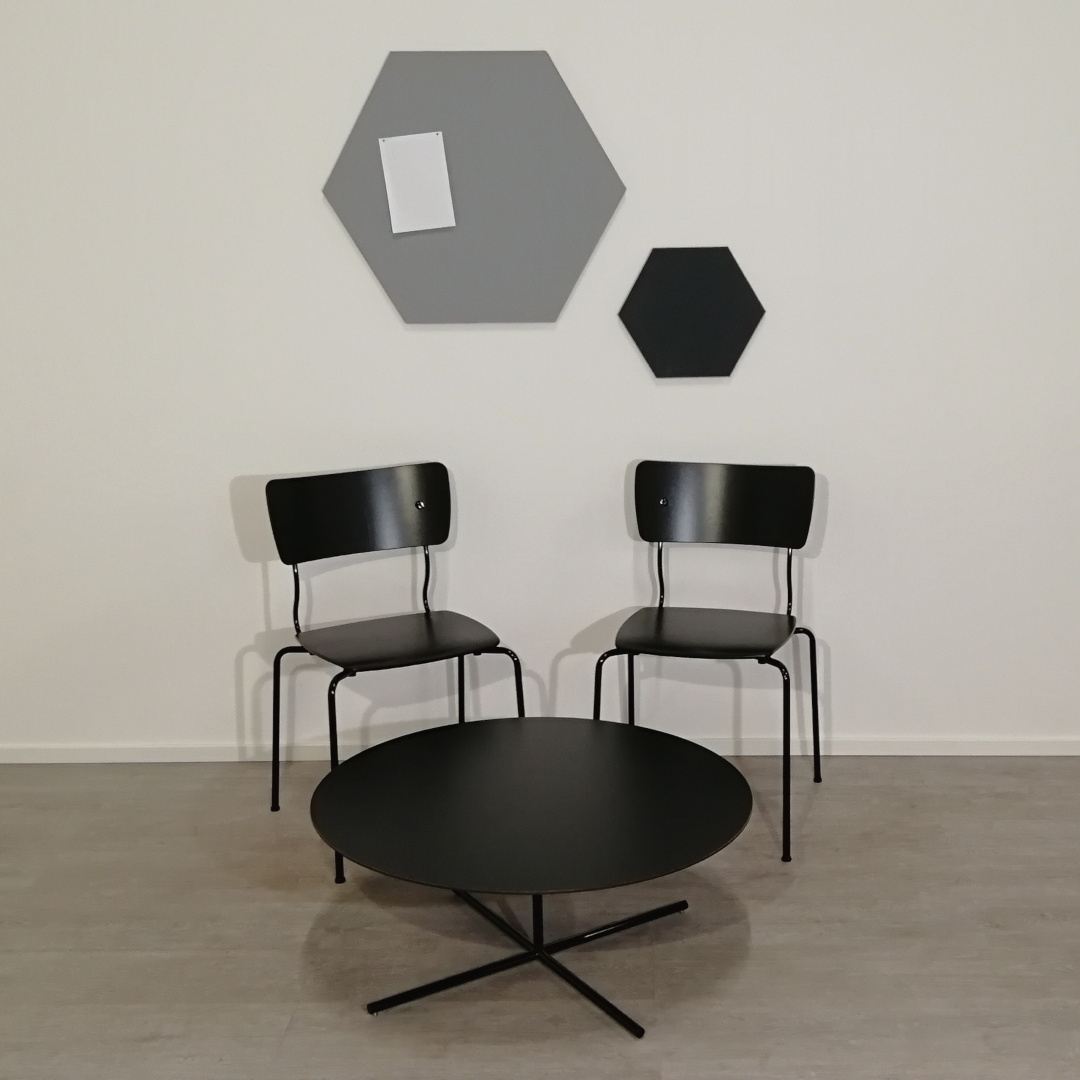 Hush Felt Hexagon Notice Board 
Multi-purpose notice board, dozens of shades
Impressive hexagonal shape, a collage of your own, combining shades and panels of different sizes. Attaching the tags with pins to the surface of the board is convenient. A decorative notice board that attenuates the sounds and echoes of the space. 

Hush Felt Hexagon Notice Boards is attached to the wall with a hidden button fastening, so that the screw heads are not visible, and the surface is flat. The edges are painted black.
Hush Felt Hexagons felt material is certified with Blue Angel, Green Label Plus and GUT certificates. 
Write down the chosen color in the
"Extra information for the order"- field.
Color options

803501
803502
803503

803504
803505
803506

803507

803509

403501

403502

403504
403505
403506
403507
403508

403509
403510

403511
403512
403513
403514

403516

703501

703503

703505

703506
703507
703508
703509

603501

603502
603503

603504

603505

603506
603508
603509

603510
603511

503501

503502
503503

503505

503506
503508
503509
503510
503511

503512
503513
753501
753502

753504
753505

753506

753507
753509

753510