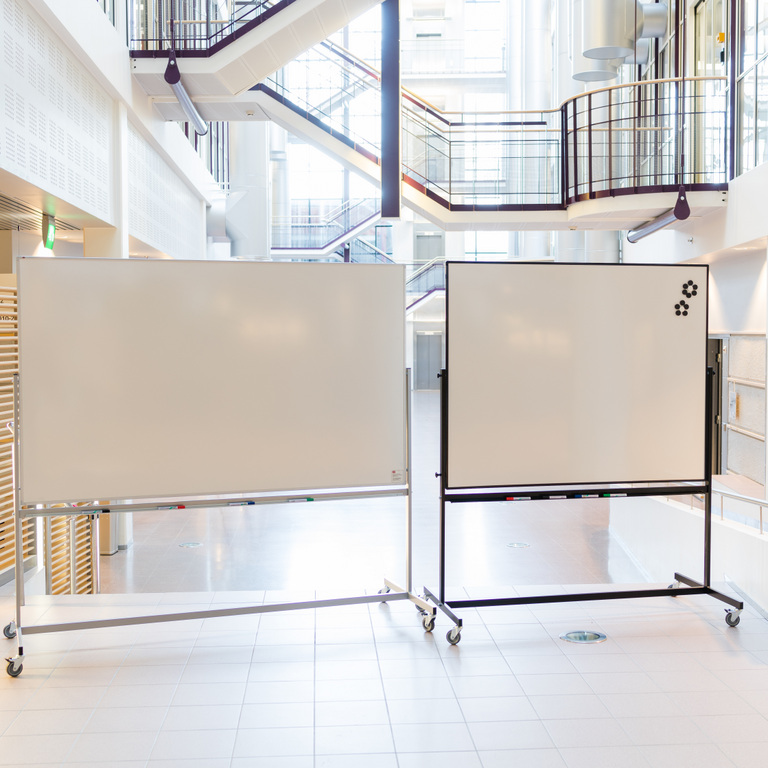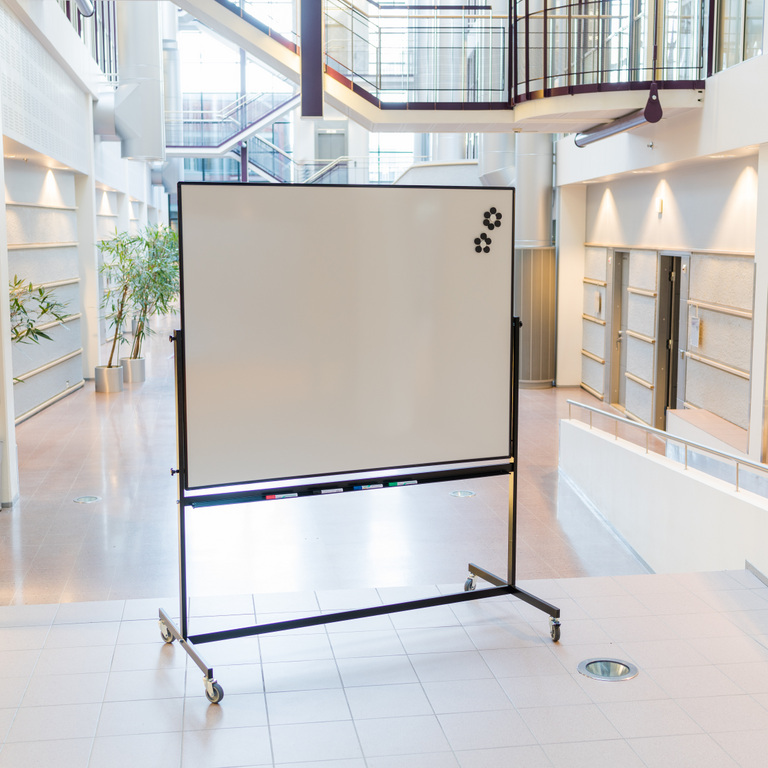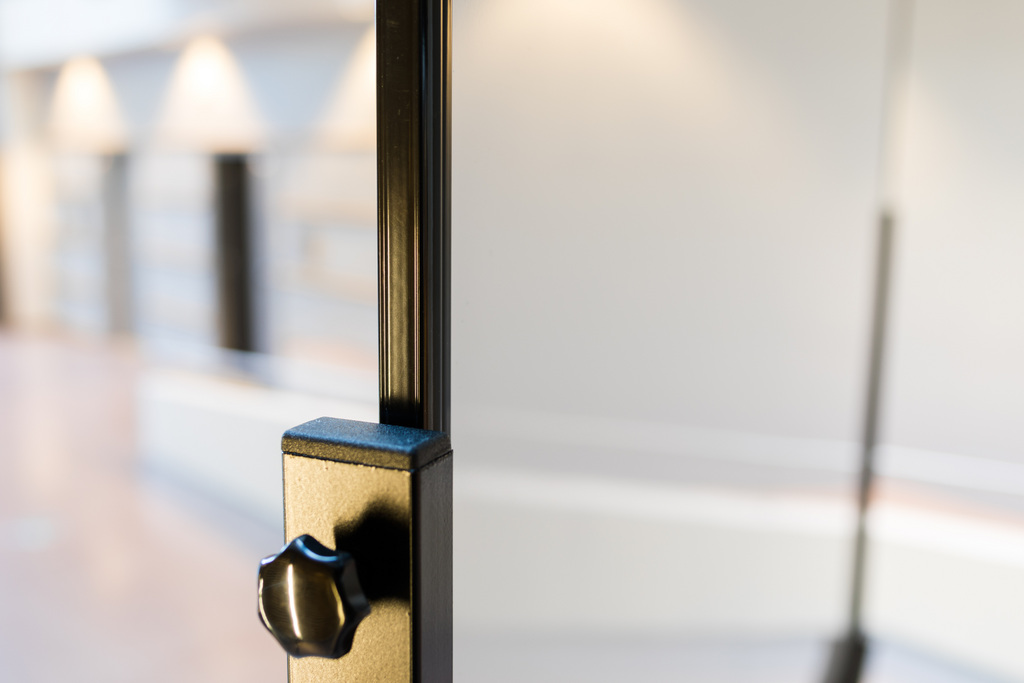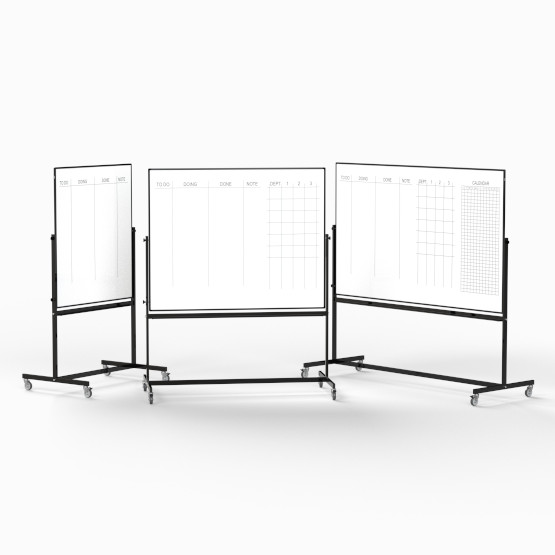 Pro Mobile Writingboard
The mobile writing surface when working with limited wall space
A mobile magnetic writing surface when you need more space for notes and there is limited wall space. You can specify between single or double-sided boards. Anodised or black trim give the Pro Mobile Writingboard a stylish look. Total hight of the Pro Mobile Writingboard is 1950 mm, with four wheels, two of which can be locked.
Double sided Pro Mobile Writingboard can be roated around the stand.

When requesting a quote, use the open field to specify if you want the product with black trimming.

Color options

White 6100

Beige 6102
Gray 6101
Green 6500
Black 6501

Blue 6503
Gray 6502