Etusivu
You design - we make it happen

We manufacture and market writing surfaces and acoustic products that meet professional standards required by both the private and public sectors. With nearly 50 years of experience, we are a pioneer in the industry in Europe. We are known for our strong, durable, high-quality and effective products as well as our reliable installation services. We specialise in on time bespoke project deliveries. If you are unable to find a solution you design it - and we will implement it.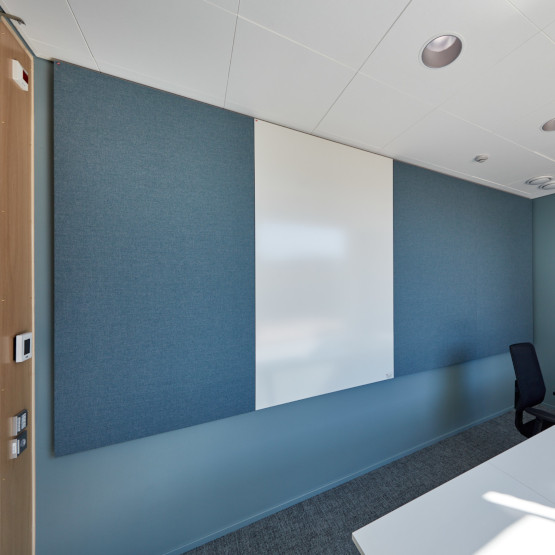 Demanding performance targets had been set for the interior materials
of the Helsinki Urban Environment Industry Hub. 700 fabric-upholstered Hush Acoustic Panels and
40 writing surfaces were produced for the project. The requirement was for class A sound insulation and
M1 classified building materials, (which denotes low emissions). It was possible for TK-Team
to meet the challenge, as customized acoustic panels are the company's forte.
Read more here.
NEW! Mobile Covid Protection Barrier
- Protects you, your employees & your customers, read more.
 
We manufacture Column Boards in single, twin or triple board systems.
Independently balanced, the precision counter-weights and high quality bearing systems
allow the boards to glide silently with finger touch effort. Read more.